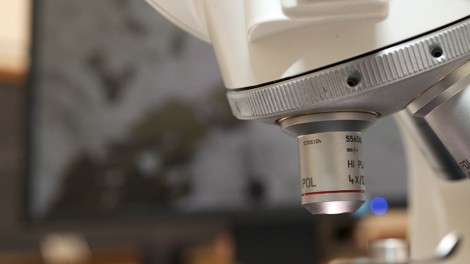 Major Magnification
The lab contains 15 massive Leica petrographic microscopes, each fitted with wifi-enabled cameras. Images can be quickly captured and shared to mobile devices. Cameras' zoom lenses can focus on microscopic details.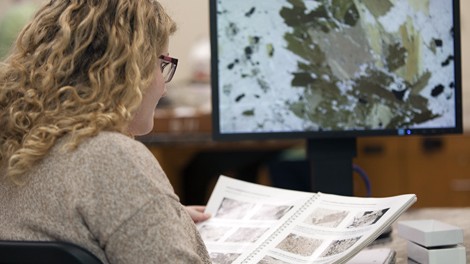 High-Definition Collaboration
18 high-definition monitors are strategically placed at stations around the room. A touch screen smart pad at the instructor's desk transmits images to any or all of the monitors.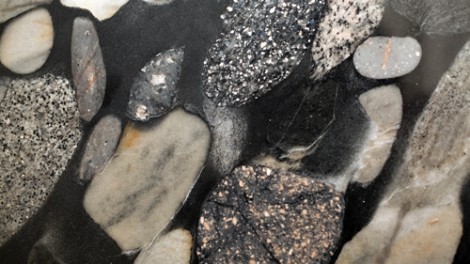 The Rock Cycle
The slabs of this massive worktable tell a visual story about how the Earth's surface is changed by internal and external forces.